Rina Iakopo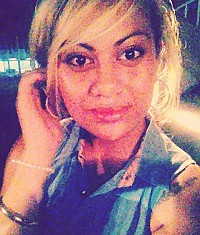 About Rina:
Normal, easy-going chick bouncing through life.
Mission Statement:
To love is to risk not being loved in return. To hope is to risk pain. To try is to risk failure, but risk must be taken because the greatest hazard i ...read more
Bucket List Item Information
Go to the Cinemas by yourself
"Never been done before in my life"

Completed on 11/26/2010
"Done and Dusted!"

Add This To Your Bucket List
Story And Details
It was totally random. I was shopping by myself but the weather was being particularly hot that day so I was thinking of a place with air-con where I can sit and relax for a bit. The perfect place? In the cinemas. I watched 'Life As We Know It' which was awesome and it felt good to watch a movie alone which I usually did with a bunch of friends.
Who Witnessed This Event/Item
Who Else Has This On Their Bucket List