Rina Iakopo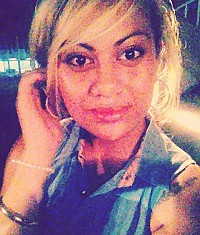 About Rina:
Normal, easy-going chick bouncing through life.
Mission Statement:
To love is to risk not being loved in return. To hope is to risk pain. To try is to risk failure, but risk must be taken because the greatest hazard i ...read more
Bucket List Item Information
Start Fire Without Matches
"Experience the hardships of those who lived during the cave men and medieval era"

Add This To Your Bucket List
Who Witnessed This Event/Item
Who Else Has This On Their Bucket List
Similiar Bucket List Ideas
Set off a fire extinguisher for fun - (4) people
✔Pokemon Go Trophy – Catch 10 Fire – Type Pokemon - 12/02/16 (Lance Garbutt)
Be Set On Fire Stunt Academy Nerag QLD - 04/06/13 (Lance Garbutt)
Start a non-profit organiztion - (4) people
Start my own business - THE business - 12/26/10 (Urszula J.)
start a green cemetery - 10/27/10 (Sara Vander Ark)
play with a fire extinguisher - 09/03/12 (Caroline Olmstead)
352. Make a fire without matches - 03/16/11 (Emma McD)
✔Start a blog/vlog - 10/12/10 (Gaby Witt)
Fire a Machine Gun - 02/01/14 (Steve Morris)