Rina Iakopo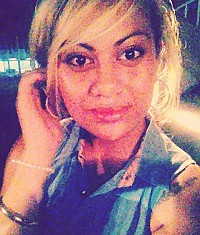 About Rina:
Normal, easy-going chick bouncing through life.
Mission Statement:
To love is to risk not being loved in return. To hope is to risk pain. To try is to risk failure, but risk must be taken because the greatest hazard i ...read more
Bucket List Item Information
Write a letter to myself that I'll read in 5 years
"Most likely to be completed at the end of year 2011 and opened on my birthday 2016, age: 22"

Completed on 11/22/2011
"Done & Dusted! This letter was written on the Tuesday, 22 November 2011 3:18pm and shall be read on the 17th of September 2016. "

Add This To Your Bucket List
Who Witnessed This Event/Item
Who Else Has This On Their Bucket List
Similiar Bucket List Ideas
Read War and Peace - (2) people
See the ball drop on new years eve at times square - (2) people
Read everything Nostradamus predicted - (2) people
READ TO CHILDREN IN A HOSPITAL - (2) people
Spend a New years in Times Square - (4) people
Carve my name into a tree and find it years later - (8) people
Write Something In Wet Concrete - 05/26/13 (Lance Garbutt)
✔Read Chuck Palahniuk's Fight Club - 06/11/11 (j nadonza)
Write a cook book to be passed down in my family (to do) - 08/19/11 (Susan F)
Maintain a pen pal 2+ years - 03/10/11 (Zimzala )