Rina Iakopo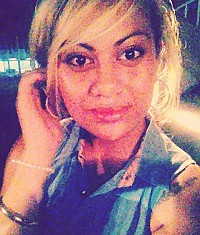 About Rina:
Normal, easy-going chick bouncing through life.
Mission Statement:
To love is to risk not being loved in return. To hope is to risk pain. To try is to risk failure, but risk must be taken because the greatest hazard i ...read more
Bucket List Item Information
Climb the Sydney Harbour Bridge
"I wana see Sydney all together"

Add This To Your Bucket List
Who Witnessed This Event/Item
Who Else Has This On Their Bucket List
Similiar Bucket List Ideas
✔Australian Fleet Review Ships Into Sydney - 10/05/13 (Lance Garbutt)
Sydney Opera House Guided Tour - (2) people
✔Arts Of Circular Quay Sydney - 05/12/13 (Lance Garbutt)
Climb Pyramids at Tenochtitlan (Mexico City, Mexico) - 02/27/16 (Susan F)
✔Go to Ellis Island and climb the Statue of Liberty - 11/15/10 (Lindsay M.)
✔climb mountain - 08/04/11 (Shay Cook)
Wisteria Bridge, Kyoto, Japan - 05/27/13 (Lance Garbutt)
Climb Mt. Makalu - 02/15/14 (Lance Garbutt)
✔Climb the Sydney habour bridge - 07/08/10 (Michelle Hudson)
Climb to the top of the Great Pyramid in Giza - (2) people