Rina Iakopo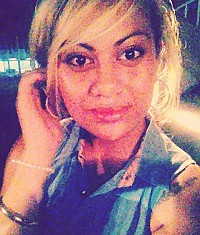 About Rina:
Normal, easy-going chick bouncing through life.
Mission Statement:
To love is to risk not being loved in return. To hope is to risk pain. To try is to risk failure, but risk must be taken because the greatest hazard i ...read more
Bucket List Item Information
Attend a Random Free Seminar
"You never know what you might learn"

Add This To Your Bucket List
Who Witnessed This Event/Item
Who Else Has This On Their Bucket List
Similiar Bucket List Ideas
Attend Stagecoach music festival - 04/07/17 (Megan Nicole)
Attend the prairie dog cookoff - 07/07/14 (Marsha Roberts)
Attend a world's fair - 01/02/16 (Susan F)
•Visit other country for FREE - 09/20/12 (Yana Lk)
Attend a Metallica concert - (2) people
✔Attend Tribeca Film Festival - 03/16/12 (Tami K.)
Attend Baseball Opening Day Game - (3) people
Attend a red carpet event - (2) people
Attend a major awards show - 11/13/10 (Janel Metcalf)
Attend the Summer and Winter Olympics - 07/15/10 (Jeremiah Stahn)