Rina Iakopo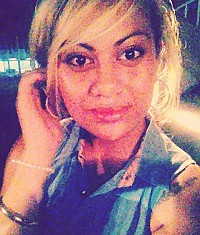 About Rina:
Normal, easy-going chick bouncing through life.
Mission Statement:
To love is to risk not being loved in return. To hope is to risk pain. To try is to risk failure, but risk must be taken because the greatest hazard i ...read more
Bucket List Item Information
Read 15 books from the NY Best Sellers list
"Book Worm !"

Add This To Your Bucket List
Who Witnessed This Event/Item
Who Else Has This On Their Bucket List
Similiar Bucket List Ideas
Find someone who, in the event of my untimely death, will take over my Bucket list - 08/26/11 (Michaela Mandujano)
Read War and Peace - (2) people
30. Watch list of 100 films haven't seen - 12/12/10 (Shane Nolan)
Read all Ian Flemings James Bond Novels - 08/02/13 (Doreena Schuster)
Read Stephen King's The Stand - 02/04/12 (Kaylee Meek)
✔Watch "The Bucket List" - 08/01/14 (Esther Joy)
153. Read all the Pulitzer prize winner in fiction category - (2) people
360. Make Sure I have read the "1001 Children's Books you must read before you grow up" - 03/16/11 (Emma McD)
Complete bucket list (to do) - 11/27/11 (Susan F)
Read at least six books - 09/23/10 (Joyce Beckham)