Rina Iakopo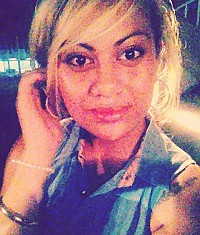 About Rina:
Normal, easy-going chick bouncing through life.
Mission Statement:
To love is to risk not being loved in return. To hope is to risk pain. To try is to risk failure, but risk must be taken because the greatest hazard i ...read more
Bucket List Item Information
Be a member of the audience on a TV show
"how awesome would that be right"

Add This To Your Bucket List
Who Witnessed This Event/Item
Who Else Has This On Their Bucket List
Similiar Bucket List Ideas
Be an extra in a movie or show - (2) people
be in a commercial or tv show - 01/22/11 (Melody M)
See a donkey show - 08/01/12 (Johnny Gonzales)
See a Broadway show in NYC - (2) people
Be a child's show and tell item - 09/22/10 (N T)
✔win a prize at easter show - 03/31/13 (Lance Garbutt)
To be on a tv. show - 12/21/10 (Matt Halter)
Visit a Drag Show - 02/28/14 (Steve Morris)
See + participate in a Rocky Horror Show - (3) people
✔See a show at the Ford Amphitheatre - 05/25/14 (Jodi Gillians)