Rina Iakopo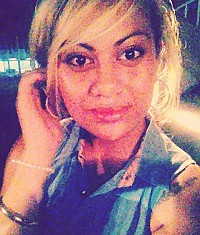 About Rina:
Normal, easy-going chick bouncing through life.
Mission Statement:
To love is to risk not being loved in return. To hope is to risk pain. To try is to risk failure, but risk must be taken because the greatest hazard i ...read more
Bucket List Item Information
Use a Potter's Wheel
"Ever seen the movie 'Ghost' starring the late Patrick Swazy and Demi Moore?"

Add This To Your Bucket List
Who Witnessed This Event/Item
Who Else Has This On Their Bucket List
Similiar Bucket List Ideas
drive around in a wheel chair for a day - 07/07/10 (arim g)
Four Wheel Colorado - 12/13/11 (Corinne ~)
1 Time only - Ride on a Giant Ferris Wheel - 08/10/11 (Carroll VerSteeg)
Ride the World's Tallest Ferris Wheel -- Singapore Flyer - (3) people
Kiss at the top of a Ferris Wheel - (6) people
Visit the World's Tallest Ferris Wheel - 03/21/14 (Steve Morris)
✔Karma Sutra Postion - Setting The Wheel In Motion - 01/25/16 (Lance Garbutt)
Throw a pot (as in make one on a potters wheel) - 08/10/10 (Nicholas Todd)
Roll Down a Hill in a Wheel Chair - 04/06/14 (Steve Morris)
18. Use a potters wheel - (2) people