Rina Iakopo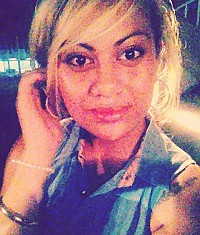 About Rina:
Normal, easy-going chick bouncing through life.
Mission Statement:
To love is to risk not being loved in return. To hope is to risk pain. To try is to risk failure, but risk must be taken because the greatest hazard i ...read more
Bucket List Item Information
Make a Significant Change in Someone's Life
"Changing the world one person at a time"

Add This To Your Bucket List
Who Witnessed This Event/Item
Who Else Has This On Their Bucket List
About a year ago, I met someone who has made a significant c ...more
Similiar Bucket List Ideas
Experience a scene in a movie, but in real life - 03/29/11 (Autie Barnes)
✔Make my own nail polish rack - 01/24/13 (Amber Donaldson)
Set up the Soundtrack to my Life - 03/06/11 (Zimzala )
Participate in relay for life - (2) people
Make new friends and strengthen close friendships - 05/31/11 (Cathleen Perez)
learn to make silver jewellery - 11/05/11 (tracy gethings)
Make a photo scrapbook for my children with highlights of important events (to do) - 01/16/13 (Creative Kee)
Sign up for ''Race For Life'' - 04/25/11 (Stephanie G)
Make fresh pasta - (4) people
simplify my life - 08/23/11 (Megan T)