Rina Iakopo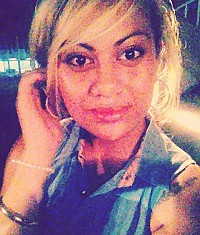 About Rina:
Normal, easy-going chick bouncing through life.
Mission Statement:
To love is to risk not being loved in return. To hope is to risk pain. To try is to risk failure, but risk must be taken because the greatest hazard i ...read more
Bucket List Item Information
Swim with dolphins
"I heard they're pretty smart !"

Add This To Your Bucket List
Who Witnessed This Event/Item
Who Else Has This On Their Bucket List
Similiar Bucket List Ideas
Swim in the seas: Beaufort Sea - 08/11/10 (Nicholas Todd)
✔swim in a caldera lake - 10/31/15 (Jason Eustice)
Swim at a lake - 02/27/15 (o f)
Learn how to swim - (4) people
Swim With Sea Lions - (2) people
•Swim with the dolphins - 05/21/12 (Yana Lk)
Swim with whales - (3) people
✔Swim In A Aqua Therapy Spa Pool - 08/12/15 (Lance Garbutt)
Go to a miami dolphins football game - 07/07/11 (Allison Penny)
Swim in the Dead Sea - (26) people