K M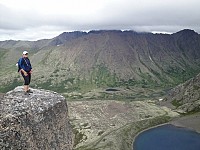 About K:
I am a 24 year old in graduate school at Washington University in St Louis studying physical therapy! I graduate in May and can't wait to be done wit ...read more
Mission Statement:
One day your life will flash before your eyes. Make sure it's worth watching.
Bucket List Item Information
Sleep in a hammock
"Luxury"

Completed on 09/21/2016
"We put a hammock at a it house and nap in it occasionally. Also had one on our balcony in the dominican"

Add This To Your Bucket List
Who Witnessed This Event/Item
Who Else Has This On Their Bucket List
Similiar Bucket List Ideas
Sleep in a castle - (5) people
Sleep on a roof for the night - 12/22/11 (Lyz Betz)
The Poseidon Resort in Fiji. You can sleep on the ocean floor - 05/15/13 (Lance Garbutt)
sleep in a tree house in the jungle - (2) people
Watch the stars while you sleep. Hotel Kakslauttanen, Finland - 05/27/13 (Lance Garbutt)
Sleep in a Hobbit hole - 07/02/10 (Tadd Mencer)
Sleep in an ice hotel - 11/20/11 (Sonja Coleman)
Sleep in a Ryokan - 03/11/17 (Susan F)
Go to sleep away camp - 02/22/15 (o f)
Go to a sleep over - 02/22/15 (o f)