K M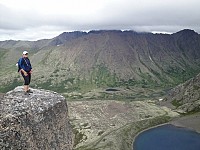 About K:
I am a 24 year old in graduate school at Washington University in St Louis studying physical therapy! I graduate in May and can't wait to be done wit ...read more
Mission Statement:
One day your life will flash before your eyes. Make sure it's worth watching.
Bucket List Item Information
Buy my dad a present and let him know I love him for no reason

Completed on 02/03/2011
"Sent great card to my dad and let her know how grateful I was for her:)"

Add This To Your Bucket List
Who Witnessed This Event/Item
Who Else Has This On Their Bucket List
Similiar Bucket List Ideas
Fall deeply in love-helplessly and unconditionally - 05/11/10 (Tayler Martin)
Lay under the stars with someone I love - (2) people
Watch all Oscar award winning movies: Shakespeare in Love - 03/30/14 (Steve Morris)
Sleep under the stars with someone I love - (2) people
Dress up for no reason - 12/22/11 (Lyz Betz)
play in the rain with my love - 03/24/12 (maryanne dubreuil)
laugh with all my soul, love with all my heart. :) - 05/29/10 (Angel Reyes)
Give Every Person I Love a Handmade Gift - 04/04/14 (Steve Morris)
Tell someone i love them and mean it - (5) people