K M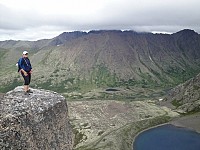 About K:
I am a 24 year old in graduate school at Washington University in St Louis studying physical therapy! I graduate in May and can't wait to be done wit ...read more
Mission Statement:
One day your life will flash before your eyes. Make sure it's worth watching.
Bucket List Item Information
7 Wonders of the Modern World: Empire State Building

Completed on 03/04/2009

Add This To Your Bucket List
Story And Details
Went to NYC to visit Megan and went to the top of the Empire State Building!
Who Witnessed This Event/Item
Who Else Has This On Their Bucket List
Similiar Bucket List Ideas
Attend a World Series - 06/03/12 (Rebecca Orbegoso)
Go to the top (if permissible/see) of the 11 tallest towers/sky scrapers in the world - 03/12/14 (Susan F)
Enjoy Disney World with Ethan - 07/01/10 (Rachel Storey)
Visit every state fair in the U.S - 02/12/18 (Jodi Gillians)
Take my kids to Disney World - (5) people
Na Pali Coast State Park (Kauai, Hawaii) - 01/17/16 (Susan F)
7 Wonders of the Modern World: Itaipu Dam - 09/12/10 (K M)
Attempt to break a world record - 07/25/11 (Ian Clark)
Ride the ten largest roller coasters in the world - 09/13/11 (Molly Phillips)
See following man made wonders: - 08/21/12 (Liz M)