Sara Vander Ark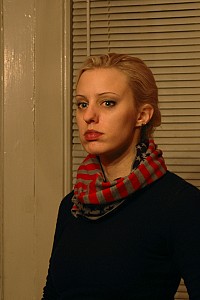 About Sara:
I like long walks and poking dead things with a stick
Sara's Bucket List
Enlightenment Progress (3/23)
13%
Quick Find:
"Because it's gross how many US citizens only speak one language"

people (68)

to not worry about what my family thinks about me

"My wonderful, loving family and I have different ideas. It can be very uncomfortable."

"I need a reason to have so many sets of dishes"

"I really want kids. I want to have 1 or 2, but raise 3"

"with my friends"

move away from Grand Rapids

Completed on 10/27/2010

"After we got married in 2005, we moved to Chicago simply because we could. My husband stayed with his company in GR by working from home in Chicago. S ...read more"

Own a big spooky house

Completed on 10/27/2010

"After deciding it was doing us no good to keep our money in the bank, we started to look for a house. After touring about 50, and looking at another 7 ...read more"

people (1)

Visit New Olreans

Completed on 10/27/2010

"My husband proposed to me in Pirates Alley in Dec.2004. We went back for our Honeymoon in Nov.2006, and just because in Feb, 2009."