Lisa Pantling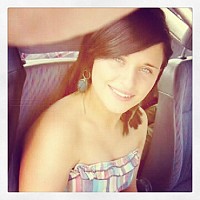 About Lisa:
My life has been pretty rubbish, I have made stupid mistakes and have passed on opportunities that would have made my life so much better.
Mission Statement:
To join back up to the Armed Forces.
Bucket List Item Information
#36 Get married

Completed on 06/12/2010
"Now getting divorced, so I will start this one fresh..."

Add This To Your Bucket List
Who Witnessed This Event/Item
Who Else Has This On Their Bucket List
Similiar Bucket List Ideas
Get married to a beautiful woman - 03/30/11 (Shaun Grace)
Get Married in Vegas - (3) people
dont have sex til im married - 05/22/12 (Kimberly Miller)
Get Married physically barefoot - 12/09/10 (Jonelle Oriana Garcia)
Get Married and Stay Married - 05/28/10 (Jessica Engwis)
3. Get married in November - 11/24/10 (Jordan Sims)
Get Married... and stay happily married - (8) people
Get married and have a couple rugrats perhaps :) - 07/01/10 (Becky Stout)
Be Happily Married - 11/07/10 (Annaleisa Delacour)
Get married to a man I truly love - (12) people