j nadonza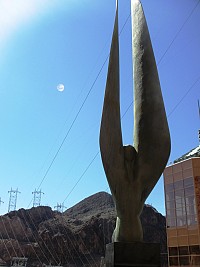 Mission Statement:
"The most important thing to remember is this: To be ready at any moment to give up what you are for what you might become." -W. E. B. Du Bois
Bucket List Item Information
Visit Altadena's Christmas Tree Lane
"Dec 11 2010 thru Jan 2 2011 Jan 6 and 7 2011 Lights are on Dusk to 10pm Weekdays Dusk to midnight Holidays and Weekends Santa Rosa Avenue between Woodbury Avenue and Altadena Drive"

Completed on 12/25/2010
"Not a highlight. Seen better, a lot better. Guess, the family living there does not want a lot of lookeeloos"

Add This To Your Bucket List
Viewing details are set to Members Only
Who Witnessed This Event/Item
Who Else Has This On Their Bucket List
Similiar Bucket List Ideas
Visit Death Valley - (3) people
Visit 5 terrifying places - 07/08/14 (Marsha Roberts)
Carve a pair of inituals onto a tree - 12/08/11 (Taylor <3 )
✔Visit Bee House Coffs Harbour - 03/26/13 (Lance Garbutt)
Visit the Four Corners - (6) people
Visit Texas - (4) people
Visit the Islands in the Firth of Forth - 05/12/13 (Sherri Campbell)
✔Visit the gym for 40 days straight - 07/02/11 (j nadonza)
Visit Palawan - (2) people
Visit Kirkcarrion - 03/12/14 (Steve Morris)