Rina Iakopo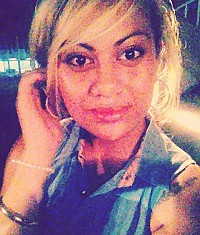 About Rina:
Normal, easy-going chick bouncing through life.
Mission Statement:
To love is to risk not being loved in return. To hope is to risk pain. To try is to risk failure, but risk must be taken because the greatest hazard i ...read more
Bucket List Item Information
Get 3 Tattoo's [ 0/3 ]
"I love tattoo's but they're permanent so I have to be very careful on what I want"

Completed on 06/18/2012
"My first tattoo was done at the end of February 2012 in Tokoroa, New Zealand. I was 17 and it was a home done job at my cousins house. Totally free hand and cost nothing but a box of beers and a few cd's hahaha. Was a bit nervous but the pain wasn't as bad as I expected."

Add This To Your Bucket List
Story And Details
I chose the Hibiscus flower b'cos the house I grew up in and lived at for 14 years was called Hibiscus street. Made great memories there and I got the tattoo 1 month before moving.
Who Witnessed This Event/Item
Who Else Has This On Their Bucket List
Similiar Bucket List Ideas
Get at least 5 more tattoos - 10/27/10 (n H)
Many more tattoos - 08/20/10 (Shiloh Williams)
Remove my wrist tattoos - 08/25/10 (Whitney Durcho)
Get all the tattoos I plan to get - 05/12/11 (Elizabeth Essex)
✔Get matching tattoos with somebody in my family - 01/15/13 (Creative Kee)
✔Tattoos - 09/15/16 (Katrina Marchant)
Get more tattoos - 08/26/10 (Stephanie Brennan)
Get all of my tattoos finished - 03/17/11 (Jamie Adrianse)
get tattoos done by Kat Von D, Megan Massacre, and Corey Taylor - (2) people
Make a sleeve of temporary tattoos - 05/20/13 (Ashley D.)